What is Truck Route Planning
Truck route planning is about finding the most optimal routes on maps. The optimal route means the quickest way to get from point A to point B for truck drivers and fleet managers. Fleet managers who want to have a profitable operation and truck drivers who spend less time on the road prefer to know which way to travel before starting the truck engine. The main benefit of route planning is efficiency and time-consuming for the delivery business. Trucks ride on the most convenient routes, so spend less time on the road. In this way, the manager can improve the fleet's efficiency and manage the well-being of truck drivers. Truck route planning needs an in-depth and complex optimization process using many related tools. There are many involving factors in route planning, such as:
Considering truck drivers' skills;

Checking the weather on each road;

Checking the trucks' and vehicles' conditions;

Assessing probably obstructed roads due to traffic congestion or maintenance works.
Route planning is beneficial to end customers too. This operation causes to meets the customers' needs more efficiently and within the agreed-upon timelines. It ultimately leads to increase customer satisfaction. The truck route planning also saves a lot of money over time. Businesses do not spend as much on admin time to plan routes manually. They save money on fuel by planning truck routes to help drivers avoid congested areas, so they will not spend as much time sitting in traffic. They also spend less on vehicle maintenance because they spend less time on the road, longer their condition. A truck trip planner can save time for assessing routes manually by using advanced tools and big data to analyze every aspect of the road.
Consumer Route Planning vs. Commercial Vehicle Route Planner
There are some consumer route planners in the market, which allow casually mapping the routes. The question is which one professional fleet businesses should use:
Consumer route planning,

Or commercial vehicle route planning.
Consumer route planning involves getting from point A to point B using the most efficient and fastest route available. Consumer route planning and commercial route planning have the same goal of getting to a destination, but the economy differs significantly. The fleet manager must consider delivery time, driver ability, vehicle capacity, road conditions, and constraints in conducting commercial route planning. The average driver may stop by any regular gas station or restaurant for a break, but professional truck drivers do not do it. They have scheduled breaks at designated stops. They spend a specific amount of time taking a break and then continue their path. On the other hand, tools like Google Maps, which only allow ten stops per journey, cannot plan like the commercial truck routing software solutions necessary for advanced planning.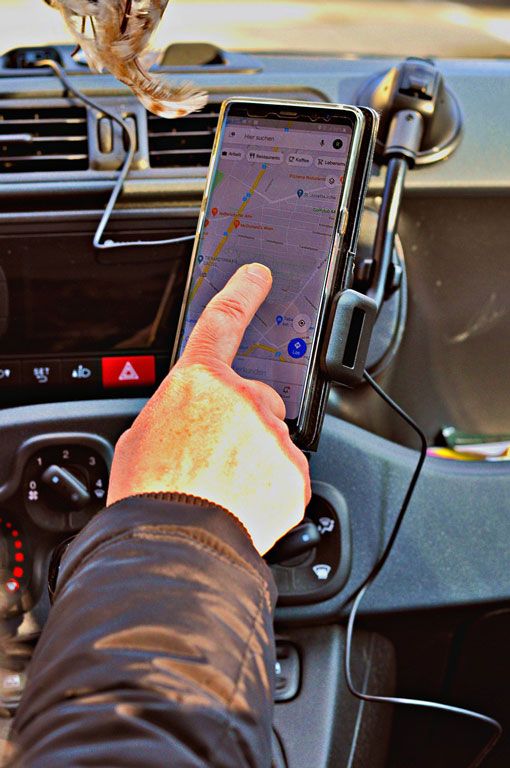 How to Plan Truck Routes Using a Truck Trip Planner
A commercial truck routing software solution helps map the truck's route and exact stops in a few moments. Truck route planner plans the quickest and most efficient paths and save much time. This process is cost-consuming for delivery businesses and improves end customers' satisfaction. After planning, you can send the route to the drivers' apps. Truckers check the scheduled routes and stops on their phones and complete the navigation route quickly. Fleet managers can use the following step-by-step guide on planning truck routes and delivering parcels using a commercial vehicle route planner to ensure the given routes are precisely based on related delivery or distribution business needs.
Create a Fleet on the Commercial Truck Routing Software
For commercial truck route planning operations, we need premium software. Fleet managers use it for route management, including:
Mapping vehicle and truck routes,

Determining fleet routing,

Truck dispatching,

And much more.

Most software on the market is similar in its appearance, features, and purposes. You may search on Google to find out many solutions available. After determining which commercial truck routing software is the best for your business, start with adding a fleet to the planner. The truck route planning software allows creating a complete profile for each vehicle. You can input information such as:

Truck type,

Total weight,

Trailer length,

Maximum weight, width, height.
Input Addresses in the Truck Routing Software
After creating a fleet and adding vehicles to the router, you should gather customers' shipping addresses. You can upload thousands of addresses and delivery points in the software with different tools, such as spreadsheets, cloud storage, or simply copy-paste. This process of adding data saves a lot of time compared to inputting given information on trucks, drivers, and customers manually.
Select the Optimization Type
Now select the preferred optimization for routes. The commercial truck routing software allows optimizing routes according to the trucks, truckers, depots, etc. For instance, if a company has many vehicles and trucks, it chooses the mixed type for optimization. On the other hand, if the given route needs special skills, it is possible to add optimization according to driver skills. The same goes for many optimization types and depots.
Choose Where to End Routes
Now you should choose where the truck route ends. After finishing the last stop on each route, the manager should decide where to end the routes. The truck trip planner allows you to end it on the starting point, last point, or any preferred point.
Add Optimization Constraints and Rules
Before optimizing the route, the manager should add optimization constraints and related business rules. The constraints are environmental conditions imposing on the transportation system, the extent of the service, the costs, etc. The business rules include all rules and laws that the trucking business must follow. You can adjust the routing outcome to match customers' needs and business requirements by adding them to the planner. Most commercial truck routing software solutions allow the users to map routes and optimize them in the best way using the followings:
Timescales,

Delivery priority,

Maximum given distance,

Maximum possible stops,

Cubic volume limit per route,

Complete packages per route.
After adjusting the routing and preferred settings, you should press the button. The truck router creates and optimizes the route according to the given settings. Using a commercial truck routing software solution creates and optimizes a route in moments.
Send Routes to Truckers
The manager assigns the routes to truckers after optimizing them. You can send the routes to the drivers' apps with the related feature in truck route planning software. The mobile commercial truck routing software has many useful features, such as GPS, maps, and in-app directions. Truck drivers may also receive voice directions, mark visited and departed points, and collect proof of delivery too.
The best commercial vehicle route planner should plan and optimize routes and track the progress. Fleet managers can use a commercial truck routing software solution to track drivers on a live map. It is also possible to track the trucks on the road in the animation of trucks driving on a map. The commercial truck routing software assesses all roads to find the most efficient and safest one for trucks. By using the commercial planners, fleet managers direct drivers to the best possible way instead of going down roads, which are better for smaller vehicles. These routing planners usually use GPS (Global Positioning System) to track vehicles and get live updates on their location, current speed, and upcoming obstructions on the road.
Check the Stops and Breaks
Fleet managers are responsible for ensuring their drivers take the required breaks by the FMCSA (Federal Motor Carrier Safety Administration). The rules for break times include:
It is mandatory for truck drivers to have a minimum of one 30-minute break after 8 hours of driving.

It is not recommended for truckers to not drive for more than 11 hours in a 14-hour driving period.

It is not advisable for truckers to drive more than 60 hours in a 7-day time period.
It is possible to streamline the truck route planning to include these break schedules. The planner monitors how long a driver has been on the road and knows where to take their allocated break safely.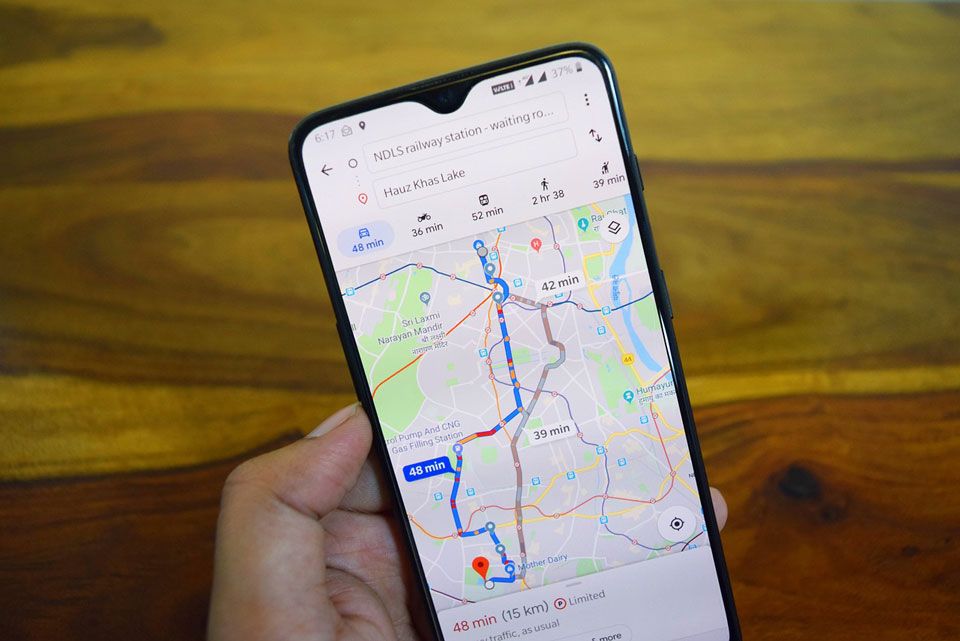 Truck Route Planning with Google Maps and Waze
As a fleet manager, you should find the best ways to seamlessly manage and monitor vehicles and drivers and leave little scope for error. The best tip for route planning as a fleet manager is always to use a commercial vehicle route planner and truck route planning software. It would be best not to use free routing tools like Google Maps and Waze for truck route planning operations. These platforms are for the consumer drivers to find the average directions easily. The route planners like Google Maps and Waze do not support truck routes. You cannot assess the widths of roads, low bridges, or other road conditions. You can only add ten layers per map in Google Maps to be more detailed. Therefore, this limitation is frustrating for commercial usage and planning a more extended trip for delivery trucks. On the other hand, Waze is only built for one stop on each trip. It is not ideal for fleet managers because they need to map multi-stop routes for truckers to meet the business needs. Fleet managers have to input a limited number of stops manually by using this planner. The route does not show heavy traffics or other problems on the road. With all this in mind, the essential tip for fleet managers is to find a truck route software that considers all critical aspects of truck route planning and does a professional job.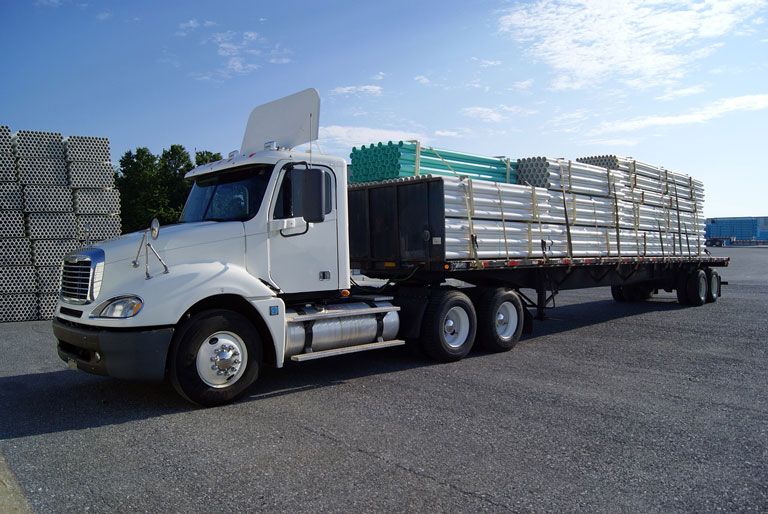 Tips on Route Planning for Truckers
The fleet managers mostly make big decisions by using truck route planners, so truck drivers rarely need to decide on such things. However, they still have some responsibilities. All truckers should make sure to be prepared before starting the engine. They should check the assigned route to get a good feel of what is to come. They may also look ahead and find all the essential stop points, including repair shops and service stations. Professional drivers also check where to buy food along the way, but it is always helpful to take non-perishable food, spare clothes, and a first aid box just in case. Even if you are not scheduled in truck route planning to stop somewhere overnight to spread out your trip, it helps to be prepared in case of unexpectedly breaking down or sticking somewhere. Truckers should download various weather apps to get a good idea of what types of weather they may experience. If it encounters high winds, heavy rain, snow, ice, or even flooding, then it should re-route or postpone the journey. Truck drivers should also know the vehicle condition before starting the trip. It ensures the truck driver's safety and all other drivers are on the road along the way. They should make sure the vehicle is not overdue for its service and has enough fuel for going to the following designated service station. Truck drivers should also maintain appropriate communication with the necessary points of call. It includes fleet managers to assess progress and the customers to know when to expect truck arrival.
Final Thoughts
If you are ready to do truck route optimization and trucker trip planning for your fleet, our commercial vehicle route planner can help you save a lot of money and time. Our software solution adjusts schedules for loading and unloading times, delivery and pickup time windows, and more. Automatic planning for long-haul trucking routes, live ETAs, and mobile apps for all your truck drivers will transform your operation. Start your free trialtoday to see how to do truck route planning with the best truck trip planner in the market.