Outbound vs. Inbound Logistics | What is the Difference?
To understand the differences between outbound vs. inbound logistics operations, let us look at each process. The inbound logistics process involves the flow of raw materials from various suppliers to the company's manufacturing facilities. It can include acquiring raw materials, storing and delivering materials used in the manufacturing process, and maintaining inventories. Outbound logistics is the process of outflow of the product from the firm to the end-users. This process includes packaging, transportation, distribution, and customer service. Outbound logistics is primarily concerned with distributing finished products and customer service, whereas inbound logistics is more concerned with material management and production. Inbound logistics has a direct impact on the business's manufacturing activities. It also affects the finished product sold to clients because the ultimate product is determined by the raw materials used. Any inefficiency in the inbound logistics process would result in delays in the delivery of goods and a halt in production, resulting in further losses and resource waste for the company.
What is the Inbound Logistics Process?
Inbound logistics is concerned with the relationship between the company and its suppliers. The cost of transportation for inbound activities varies depending on the company and the commodities being shipped. Generally, the responsible party for shipping should be aware of the expenses ahead of time to avoid surprises. Knowing these fees helps the company to budget properly. The features of inbound logistics processes include:
Sourcing Materials
Buying raw materials is the first step in the production of commodities. The company must determine which raw materials are necessary and in what quantities and locate suitable suppliers. It is critical to keep track of these records to minimize understocking or overstocking of raw resources. This process also requires continual communication with suppliers and the provision of enough transportation.
Receiving Goods
Once the supplier has submitted the order, the company must schedule load appointments in advance to reserve docks for inventory unloading. When the raw materials come, the stakeholders know precisely where to receive them, assign an unloading space, and store the inventory in a short amount of time.
Reverse Logistics
It returns items from the end-user or customer to the seller or manufacturer. It could be an e-commerce return or things that need to be reconditioned, reproduced, or permanently disposed of.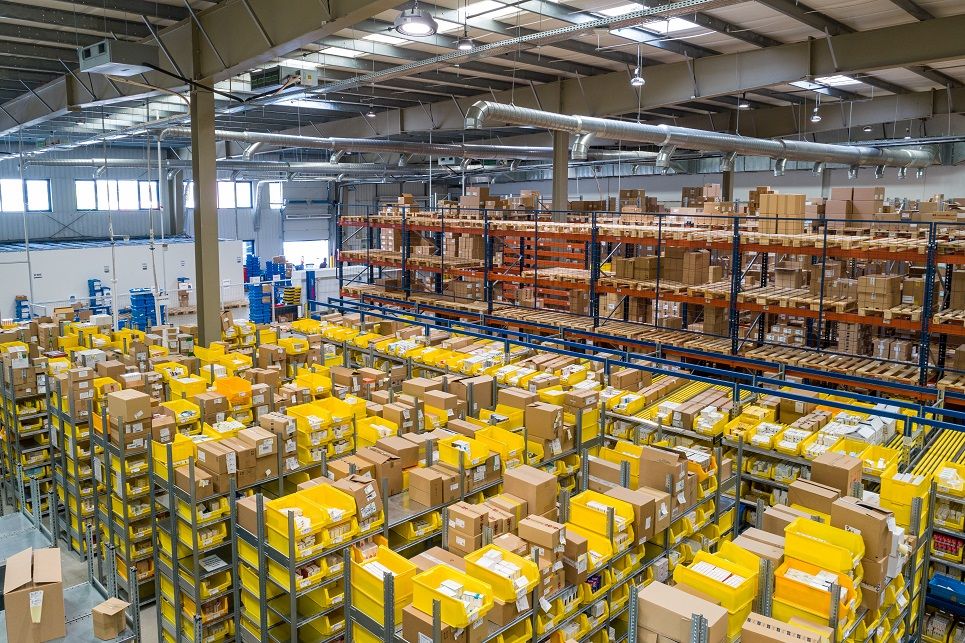 An Example of Inbound Logistics
Inbound logistics involves all activities regarding transporting products to a facility, warehouse, or retail outlet for further processing or resale. Keep in mind that overstocking inventory can result in the requirement for more warehousing space. To optimize your processes, see whether you can modify the input volume with the needed goods.
Inbound Logistics in Ecommerce | Outbound vs. Inbound Logistics
Inbound logistics for e-commerce enterprises include the following steps: Purchasing supplies for the business; Receiving goods at the warehouse; Receiving customer returns. You may reuse, repurpose or repair the goods. They are coming to you, and you are not sending them away.
Inbound Logistics in Manufacturing
Assume you are a car manufacturer. Inbound activities now include all raw materials delivered to the facility for further processing. During this phase, you must transport the plastics, rubber, plastics, glass, steel, and other materials to the facility. The manufacturing process can begin after the input has arrived at the factory, and the workers can complete the output.
What is the Outbound Logistics Process?
Outbound logistics is about the interaction between the company and its consumers. The products, the shipping service, and the final destination determine the cost of outbound freight transportation. If you send orders to end-users regularly, you should establish a relationship with the logistics providers. You will benefit from lower prices, field logistics specialists who will be available to assist you at any stage of the process, and real-time tracking of your purchases if you do so. The following are steps in outbound logistics processes:
Distributing Order
The customer first puts an order for a product on the e-commerce website, which the warehouse then confirms. The warehouse management system is used to do the following steps.
Picking and Packing | Outbound vs. Inbound Logistics
Following the confirmation of the order, the workers select the appropriate goods from the inventory. The inventory gets updated, and the WMS (Warehouse Management System) adjusts the product count and stock-keeping units. Then the given products are packaged and labeled with the customer's information, and the carrier service sorts them.
Sorting
Following the sorting of packed items, freight trucks pick up the orders and deliver them to the intended distribution center. Delivery workers pick up the orders based on their delivery areas when the products arrive at the distribution center closest to the consumer.
Delivering
The delivery of the purchased product to the customer or the end user's doorstep is the final stage in the outbound logistics process. Customers can range from individuals to supermarkets regarding outbound logistics.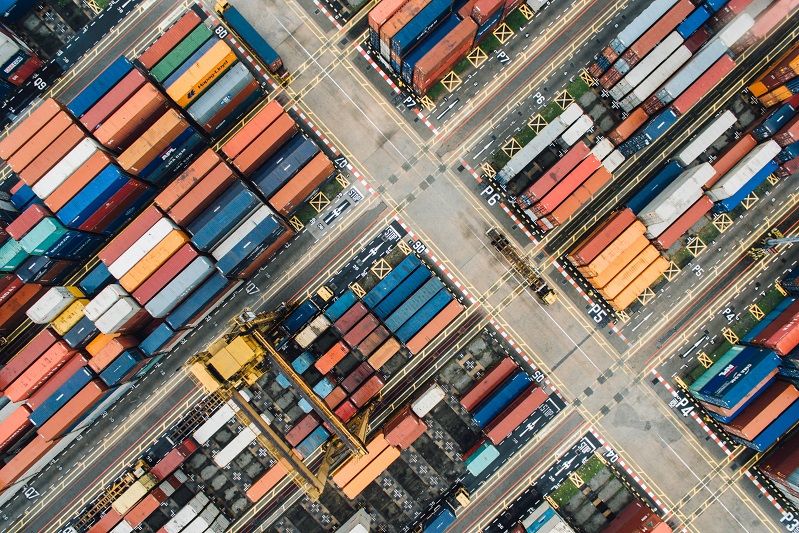 An Example of Outbound Logistics
Outbound logistics activities involve managing, selling, and delivering finished goods to end-users.
Outbound Logistics in Ecommerce and Manufacturing
Whether you are a marketplace seller or running a manufacturing factory, the approach is similar. You must now arrange for the completed products to be shipped to the customer from the warehouse or facility. The customer must first place an order, after which you must prepare for packing if you have the needed inventory. You hand in the shipment for delivery once the goods have been appropriately prepared for transit. Imagine you are a car manufacturer. When all of the raw materials have been used in the manufacturing process, the result is the car. Then you get an order to send more cars to a dealership or a customer, and you have to understand how to get them there. Outbound logistics activities include the process of delivering cars to their final destination.
The Tools in Outbound vs. Inbound Logistics
The inbound and outward processes are very different; however, the tools are the same for increasing efficiency in businesses. Innovative businesses are seeing the value of cloud-based CRM (Customer Relationship Management) programs designed expressly for the logistics industry in today's modern environment. A logistics CRM can help you collect data about logistics and the supply chain more efficiently. Individual elements that can be used in both inbound and outbound logistics procedures include the following: Contact management: A corporation can use this function to build individual or group-based contacts that can be accessed. Logistics planning: A cloud-based CRM allows a company the freedom to plan and arrange inbound and outbound shipments, from arranging outbound carriers to engaging with inbound deliveries and carriers. Email tracking and management: Communication is essential for incoming and outbound logistics. Multiple emails, text messaging, and even voice platforms will be included in a logistics-based CRM, allowing for precise and transparent communication with vendors, suppliers, customers, carriers, and others in the supply chain. A successful business recognizes the importance of a solid inbound and outbound logistics process. While each firm has its characteristics, the best recognize that having the correct tools and knowledge may help them streamline and accelerate their logistics planning. An experienced third-party logistics provider can assist a growing company in improving both inbound and outbound logistics by implementing practices that have been proven effective, cost-effective, and successful.
How to Improve the Efficiency of Inbound and Outbound Logistics
Thanks to contemporary technology and various possibilities, it is now easier for firms to improve their inbound and outbound logistics operations. The goal is to make the processes run more smoothly, save money, and increase production. The following methods can be used to improve inbound logistics:
1. Using More Automated Processes
Using sophisticated route optimization software that incorporates machine learning, analytics, GPS monitoring, and dynamic routing, you can automate the process to offer you the most optimal routes. It can assist increase productivity by tracking inbound delivery fleets, commodities unloading, and in-plant processes, and it can save the firm much money and time by sticking to deadlines.
2. Using a Sophisticated Logistics Management System
Modern logistics management systems allow a company to stay current on market freight prices and other dynamic elements that can negatively affect inbound operations. Businesses can save considerable amounts of money by staying on top of the dynamic changes in the logistics industry by having adequate visibility over current prices instead of just complying with the costs offered by different providers.
3. Improving Customer Service | Outbound vs. Inbound Logistics
Customers increasingly require end-to-end visibility of their deliveries' transportation activities. Businesses can provide helpful information to their end-users by optimizing inbound logistics procedures, allowing customers to track the situation of their orders at every stage. A modern inbound logistics management system allows the company to schedule its production and ETAs properly, ensuring that its contact with consumers has no errors.
4. Creating Vendor Inbound Compliance Standards
A logistics business often deals with multiple suppliers and vendors, making it challenging to streamline its inbound operations. For this purpose, it is helpful for the business to design VICS (Vendor Inbound Compliance Standards), which would operate as guidelines for all stakeholders and avoid troubles in the supply chain.
The following methods can be used to improve outbound logistics:
5. Establishing Partnerships with Third-Party Vendors
Establishing strategic connections with third-party logistics providers, carriers, and suppliers is critical to maintaining efficient logistics operations. It can be accomplished by examining their performance based on critical characteristics such as on-time in-full deliveries, pricing models, commodities volume, business needs, and other shipping activities. Advanced logistics management tools enable organizations to keep track of these aspects, assess which third-party suppliers are affecting the firm, and assist in shipping rate negotiations.
6. Communicating Enhancement | Outbound vs. Inbound Logistics
Because outbound logistics operations involve several stakeholders, effective communication practices must be implemented to ensure that commodities are transported. Constant communication between warehouse managers and delivery employees allows for speedier decision-making and eliminates any concerns or ambiguity along the path. Businesses can also use modern tools to optimize routes and track the position of delivery vehicles, ensuring greater transparency.
7. Cross-Docking Warehouse Operations
Cross-docking is a procedure in which workers swiftly sort inbound items before loading them onto an outbound vehicle. It minimizes the time that final products are kept in the warehouse, resulting in less warehouse space. It also enables speedy examination of finished products, which improves customer satisfaction by guaranteeing that high-quality products are delivered with fewer returns.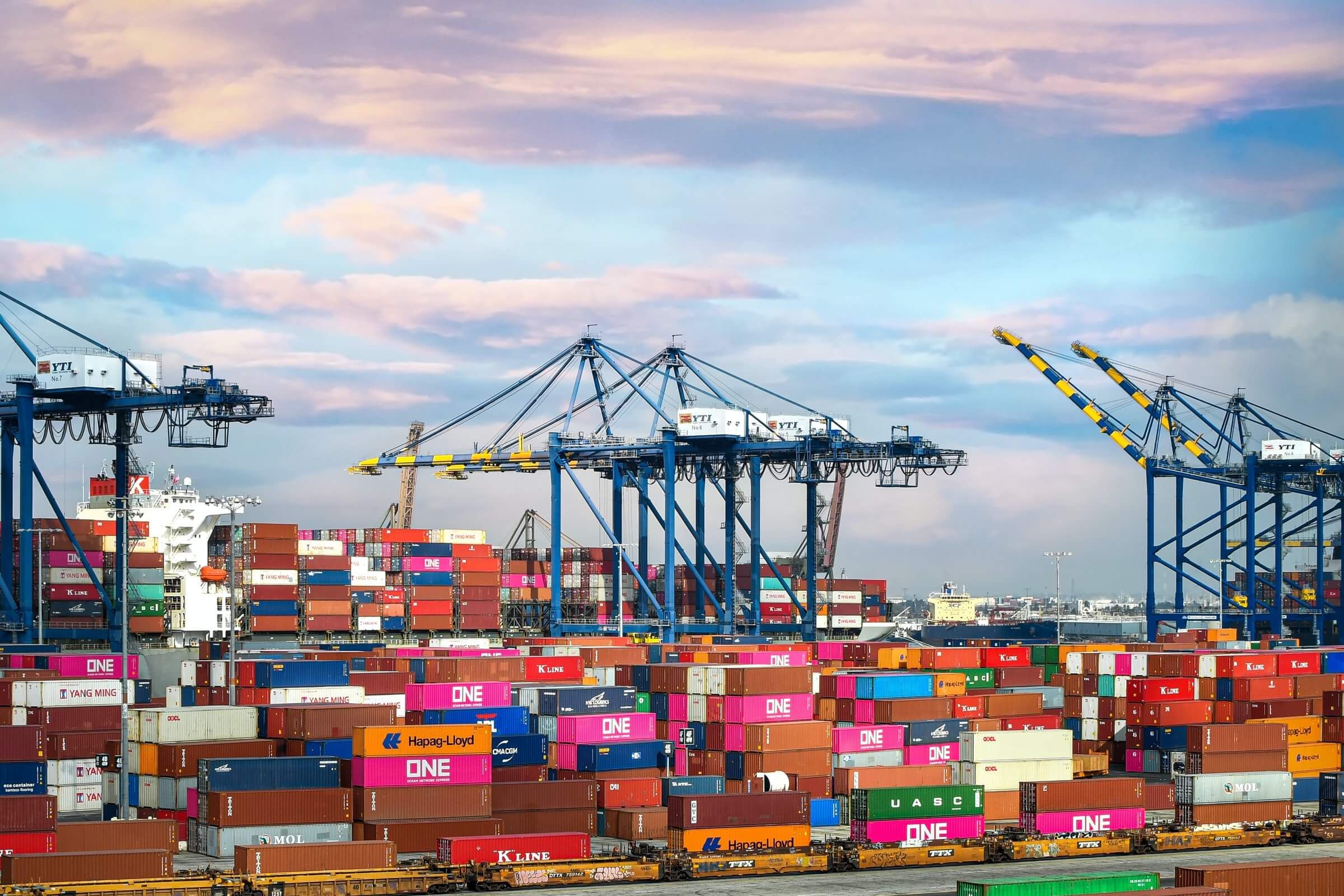 What are the Requirements of a Distribution Center?
Suppose you transfer products to distribution centers as part of your outbound logistics operations. In that case, you should know that some distribution centers demand specialist services that add to transit time and expense, such as: - Sort and segregate your package to ensure it arrived on its whole. Instead of unloading and realizing that some of it is missing, the driver and dock employees account for the whole shipment as it arrives. - Notify the consignee, causing the carrier to notify the distribution center that the shipment has been dispatched. This service comes in handy when it comes to delivery appointments. Shippers must schedule appointments with the distribution center for TL freight, whereas the distribution center handles less-than-truckload loads. - Lumping refers to the transloading of cargoes by a third party. These services differ depending on the distribution center. Knowing whether the distribution center uses a lumper service to handle your freight might help you budget for additional charges. You must keep track of many moving parts and stick to a precise schedule when shipping to a distribution center. Missing delivery dates can result from in-retailer setbacks, increased costs, and extra difficulties.
Final Thoughts
This guide discusses all Outbound vs. Inbound Logistics operations. It also covered what outbound means and how to improve inbound and outbound logistics in your business. Now, if you are ready to improve your on-time delivery rate, it is time to check out our 14-days free trial. Using our top-notch service, you can cut your payroll and improve the working situations for your delivery people and truckers.