What is Logistics Scheduling and How Does It Work?
Logistics scheduling is about integrating scheduling and transportation decisions into a single framework. A logistics scheduling models two processing centers in different cities with their customers. When the demand in one center goes above its capacity, it is possible to use the capacity of the other one. The delivery schedule is the process of preparing deliveries for many locations, using different drivers and routes. This way, key activities can be completed and all orders are fulfilled on time. Both logical and imaginative techniques are required for an effective delivery scheduling system. It would be beneficial to have a thorough awareness of all aspects that could affect the delivery process, such as: The scope of the delivery area, Destination or the drop-off location, Specified date and time for disturbing the order, Depot locations or the distance to and from inventory sites. Setting priorities and creating complex timetables that fulfill these constraints without compromising essential objectives requires innovation. A good supply schedule ensures that each phase of a logistics process moves at the appropriate speed to complete a work on time. Balance is important because it reduces overhead and reduces stockouts. A good logistics strategy maintains a consistent schedule, which leads to on-time delivery, happy customers, and improved last-mile delivery logistics.
Vehicle Routing and Scheduling in Logistics
The transportation of commodities is the key element of the logistics. Transport is required to transfer commodities across the supply chain. Routing organizes the process rather than moving products at random. Shipments must arrive at their intended location by a specific date and time. Vehicle delivery planning helps to schedule delivery times and guarantees that orders arrive on time. Routing and scheduling are the two ideas that delivery logistics is based on. Planning, managing, and optimizing routes and timetables, on the other hand, are critical for deliver, customer experience, and long-term viability. For constructing reliable and cost-effective routes, delivery routing, route planning, route optimization, and supply scheduling are key activities.
What Is Delivery Routing and How Does It Work?
Routing is the process of designing delivery routes for a fleet of vehicles. The goal is to design the most efficient and cost-effective route possible by reducing the distance and time required to travel between multiple locations. Routing is the process of logistics systems due to the high competition and increased customer demand in today's world. For logistics, delivery routing is critical since it manages how things are transported across the supply chain. Route planning and optimization assist in determining the most efficient and cost-effective methods. It also implies that operations become more structured and quantified, making it easier to track performance and complete projects. While also increasing customer satisfaction by delivering products and services on schedule and without faults.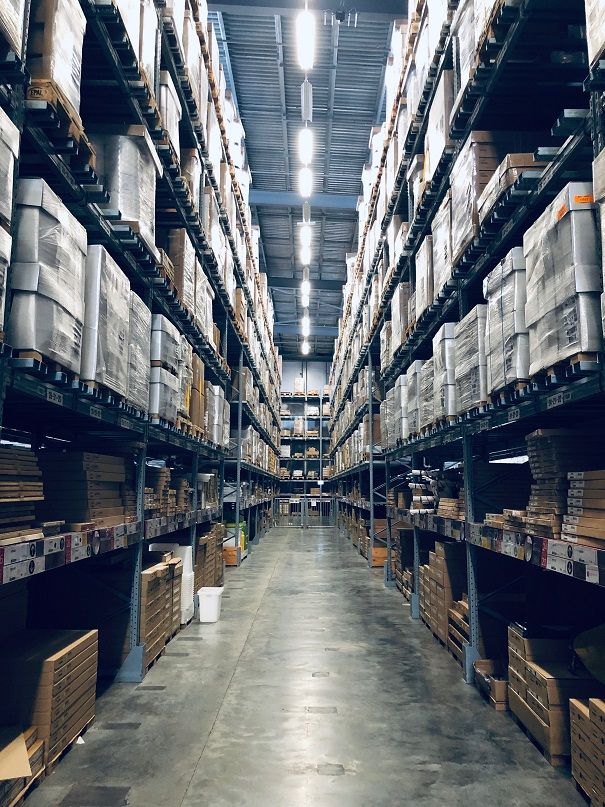 What is the Route Planning?
Route planning and route sequencing or mapping are two terms that are often used interchangeably. It draws routes on the map for various locations and arranges them rationally and practically. The customer's location is represented by each destination, which is based on the delivery order. The orders list is frequently imported into a route planner or route planning software.
What is the Route Optimization?
Despite the fact that the phrases route optimization and route planning appear to be interchangeable, they are not. Route optimization is a fantastic tool for planning, managing, and mapping routes. It aids in the creation of the most efficient routes based on criteria and constraints other than distance. Route optimization has a dual purpose in improving delivery or field service performance.
The Best Way to Delivery Appointment Scheduling
Many companies in various sectors use the supply scheduling and delivery logistics software to manage their scheduling and routing patterns. Companies who invest in delivery scheduling software have a higher level of productivity. It does, however, assist save time, money, and other resources that can be put toward improving the bottom line. A digital tool for planning, coordinating, and executing delivery activities is delivery management software or delivery appointment scheduling software. Delivery logistics software is a game-changing breakthrough that is altering the delivery process. It is a complete communication solution that connects everyone involved in the delivery process on a single platform. It combines previously separate elements such as route optimization, customer service, reverse logistics, and ePOD (Electronic Proof of Delivery) into a single, comprehensive solution. Supply scheduling and delivery logistics software comes in a variety of forms, including: - Fleet Management Software, - Route Optimization Software, - Order Management systems, - Warehouse Management systems, - Supply Chain Management Software. Even while many businesses utilize various forms of logistics software, it is important to note that none of them compare to the capability of delivery management systems, especially when it comes to last-mile delivery difficulties. However, there are further advantages to employing software to schedule and route delivery.
Benefits of Using Software to Route Vehicles
Route planning and optimization are key components of many end-to-end software solutions. Delivery management software, for example, enables businesses to plan logistics and optimize routes automatically based on a variety of characteristics. Furthermore, increasing the total efficiency of each delivery route is required. At the same time, by reducing waste, you can save money. The cost-effectiveness of logistics planning and routing software can be increased by 50 percent. However, route optimization software has other benefits in addition to cost. Getting the right personnel to do the right work at the right place, at the right time, is the goal of good delivery appointment scheduling. It is possible to better arrange logistics by using delivery appointment scheduling and logistics management software. They accomplish this by streamlining the scheduling procedure.
Faster Route Planning and Optimization
First, the program automates the process of planning delivery routes. That means less effort is spent planning routes and even less time is spent optimizing them. Manual route planning can take hours or even days. It takes minutes to automate the process of planning routes with many stops for each vehicle in the fleet. All you have to do to use the program is enter a list of orders into the dashboard, and the system distributes them between trucks and determines the best route for each one in a matter of minutes. The software takes into account all significant parameters for each route, making it simple for any driver to plan routes on a daily basis.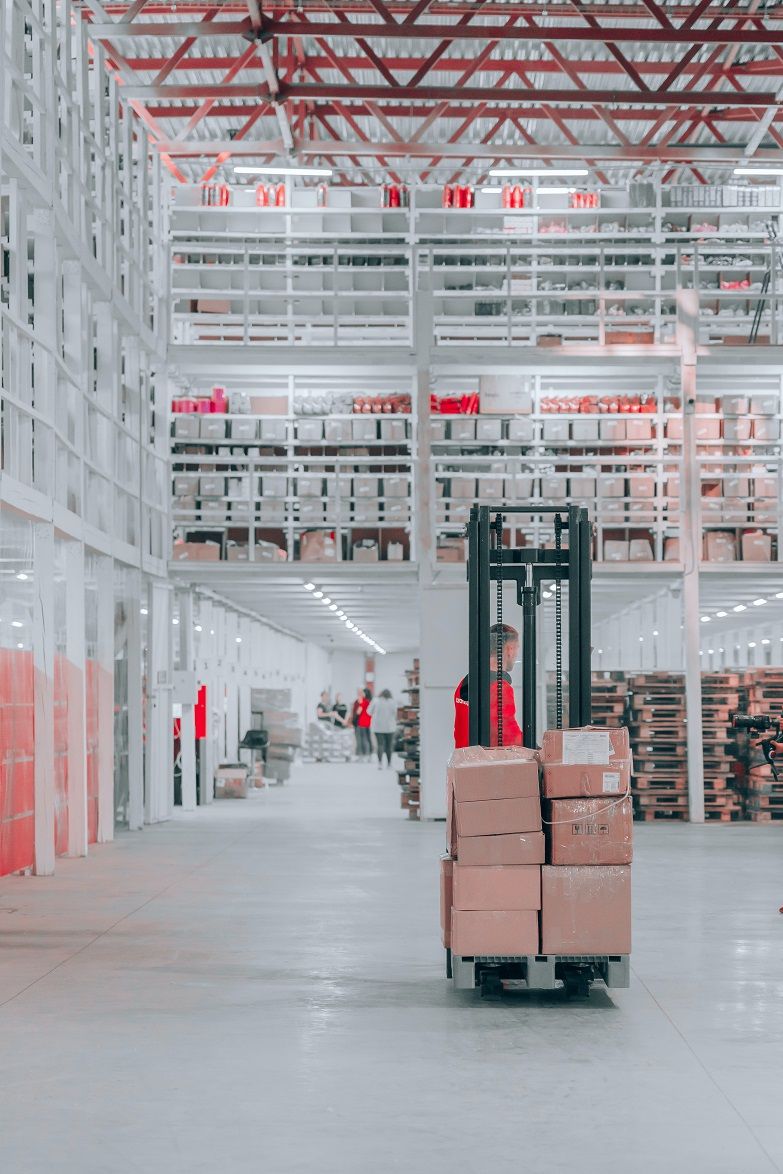 Better Use of Employees' Potentials
Staff can save a lot of time by speeding up the route planning process. It is also unnecessary to use expert route planners. This way, the teams can shift their focus to other areas of business. They could, for example, spend more time building customer trust. They are, on the other hand, using delivery strategies to expand their activities.
Real-time Visibility in Logistics Scheduling
Once drivers start their routes, the operational manager loses control over where they are or what they are doing. It means two things: - The manager is unable to measure and monitor driver performance and improvement. - They are always assigning new assignments, pick-ups, and drop-offs. Adopting a cloud-first strategy to delivery logistics is possible with route optimization software. This allows for real-time tracking of all drivers via phone tracking or vehicle telematics. Divers can access these channels through their phones' delivery apps. It means they will be able to observe any modifications to their route or itinerary right away. As orders come in, it allows them to assign supply pick-ups, deliveries, and service visits. The ability to deliver in real time is what can aid in the development of an agile delivery operation.
More Completed and Faster Deliveries
When it comes to managing delivery logistics, route optimization and scheduling software takes a more comprehensive approach. This means that when designing delivery time tables, one can go into as much detail as they wish. One can, for example, establish the service time for each delivery in addition to the date and time. It entails having control over the amount of time drivers spend with customers. They can, however, include driver shifts, lunch breaks, and refueling stops. Furthermore, the software calculates the transit time. As a result, one gets access to a more precise ETA (Estimated Times of Arrival). All of that means delivery appointment scheduling, which means one can plan more deliveries. It allows maximizing output while reducing idle times and raising the speed of delivery.
Less Missed Deliveries
The app does not simply manage additional deliveries or enhance the number of delivery options available. It aids in maintaining delivery service quality as order numbers increase. The manager can change schedules in the event that something unexpected occurs; for example, plan a replacement delivery with another driver if a vehicle breaks down. That involves lowering the chances of missed or failed delivery. So, whatever happens, quality fulfillment and customer satisfaction can be maintained.
Better Customer Experience with Logistics Scheduling
One of the most effective strategies to improve client happiness is to provide high-quality service. Offering better shipping and delivery entices more consumers to order more products with the use of the software, which favorably influences margins and revenue.
The Road to Logistics Scheduling and Strategy Success
This section contains helpful hints for creating a successful logistics plan and supply schedule for companies.
Use Adaptive Unified Buying Process
The development of a flexible, unified buying process is critical. A typical process is divided into two parts based on location. It comes in handy while shopping for goods using a regional approach to the market. When dealing with geographically specified associates, this method is employed. Another location, on the other hand, may necessitate a different procedure and technology. It is critical to ask customers what they want to buy and offer to unify all methods, partners, and technology across geographies in order to make the user's purchasing experience seamless and transparent.
Collaborate with Others
Technology provides several useful communication tools to assist organizations in establishing a collaborative relationship across the supply chain and removing uncertainty. The majority of supply chain members are concerned about their output and performance. Each partner must fulfill deadlines and deliver high-quality work; however, going it alone along the supply chain makes it difficult to effectively manage inefficiencies. In many cases, a lack of awareness of how their activity relates to that of other teams leads to a dismissive attitude. Furthermore, rather than taking responsibility, many supply chain members delegate it. Collaboration is the key to finding a solution. Companies may encourage holistic supply chain management by collaborating with all stakeholders to develop a roadmap for change that is consistent and collaborative.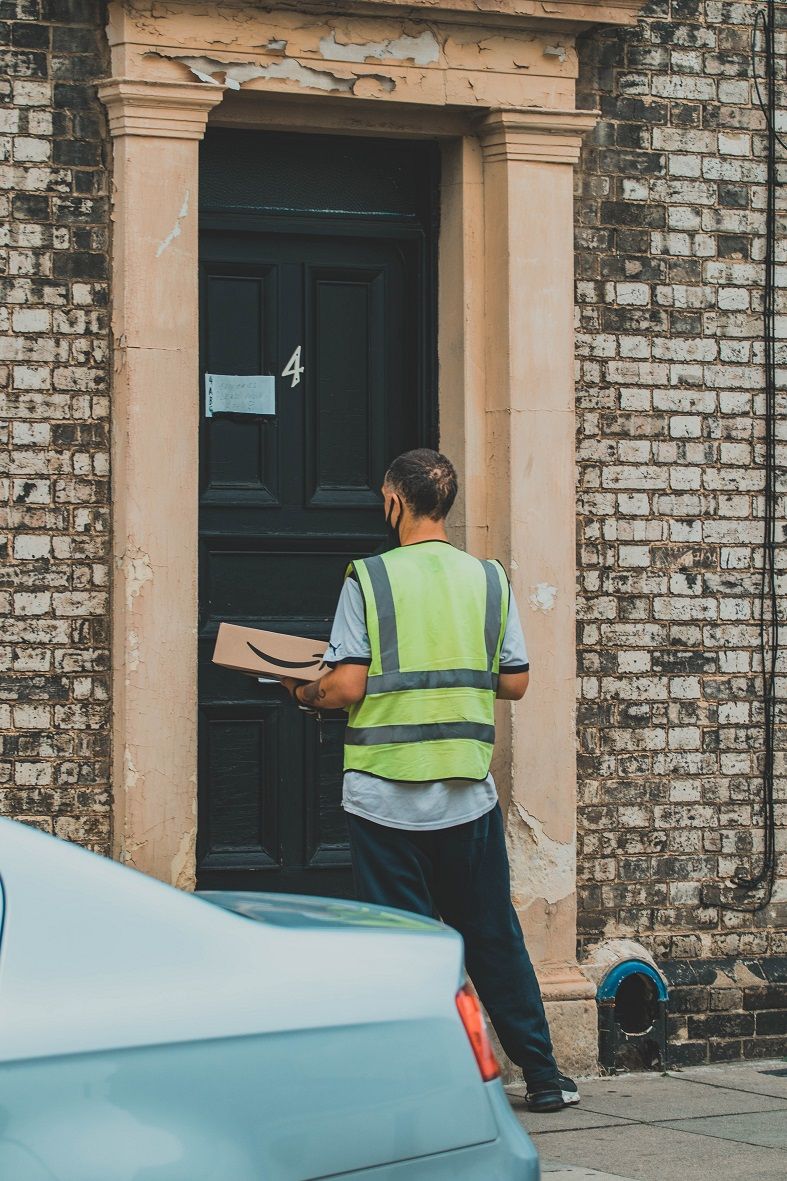 Consider Supply Chain Collaboration
Collaboration has become the new term in the supply chain industry. Many businesses understand the importance of working together. A new collaborative logistics planning and strategy culture is emerging. Accurate and dependable collaborations, on the other hand, are not easy to achieve. Unbelief barriers must be torn down, and opposing goals must be explored and matched with common goals.
Pay Attention to Logistics Scheduling in Supply Chain
Having a virtual center with experts from throughout the firm collaborating electronically is a fantastic idea. Collaboration, on the other hand, can be more productive if businesses collaborate in the same location. It boosts teamwork and communication. The analysts can communicate information while sitting side by side, graphically exhibiting and expressing their points of view. Use a Model Supporting Environmental Sustainability The environment is different for everyone on the planet. Companies should manage climate risks in their supply chains, by focusing on the areas where they have the most power and taking the appropriate steps. - Many risks must be evaluated, as well as the portions of the supply chain that are most vulnerable; - Supply chain initiatives, such as working with internal teams and suppliers must be implemented; - The effect of supply chain actions is evaluated, and goals are adjusted as needed. Companies can raise the possibility of achieving supply chain goals by integrating risks and strengthening the climate strength of the communities on which supply chains rely.
Final Thoughts
We are here to help businesses with logistics scheduling and planning routes and data analytics to improve last-mile and reverse logistics. Hundreds of businesses, from small shops to large corporations, have used our services to plan logistics and boosting the efficiency of their operations and increase earnings. It is easy to get started with our 14-day free trial. In case of any questions, talk to our customer support.